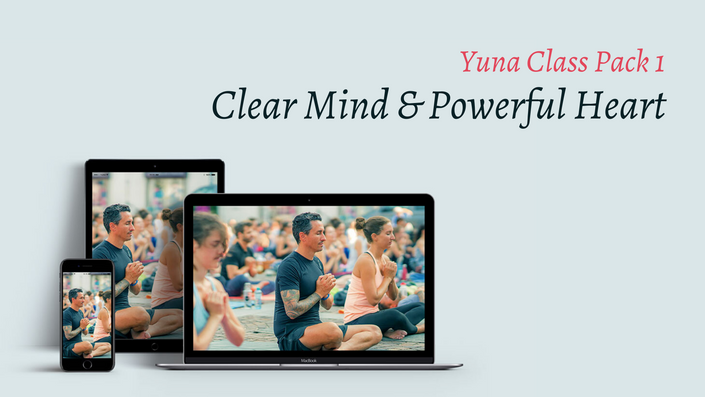 Clear Mind & Powerful Heart
Yuna Class Pack 1
Create and live your life
with all your heart.
The two classes of a Yuna class pack complement each other perfectly: a dynamic Heaven and a regenerating Earth.
These are the key aspects of Class Pack 1:
strong legs and glutes
upright posture
open chest and shoulders
mobilization of the spine
Duration: 2 x 60 minutes
No prior experience needed. All you need is a mat.
Please note: This Class Pack is included in our course Head Off, Heart On.